Over 370 Sample Size Procedures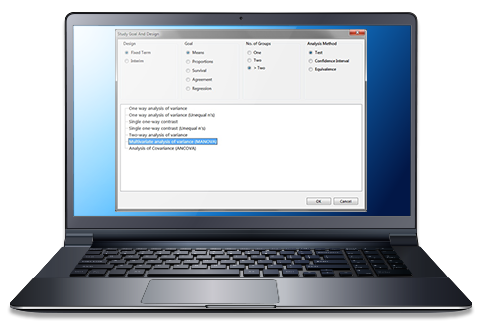 nQuery offers a complete range of sample size procedures for over 370 different trial designs & scenarios.

Choose from fixed period, group sequential and cluster randomized trial designs, across the complete range of statistical methodologies.
No matter what type of study design you choose, nQuery will accurately calculate your sample size using scientifically validated procedures that are trusted the world's leading pharmaceutical statisticians, regulatory reviewers and academic researchers.
Click on the procedure below for more information.