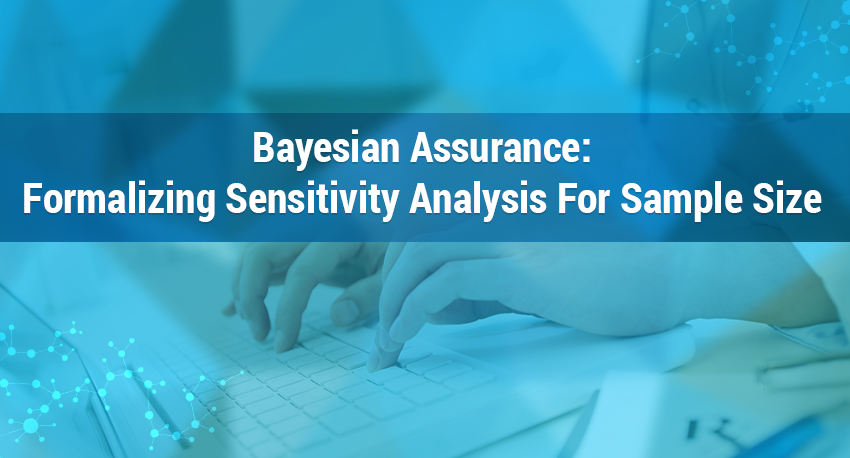 White Paper Details

Industry challenge
The lack of a formalized method for conducting a sensitivity analysis for sample size determination.

This results in the benefits of a sensitivity analysis being omitted from clinical trial planning, increasing risk and therefore cost.

Solution
nQuery Bayes (an nQuery add-on module) facilitates the use of Bayesian Power. This enables researchers to elicit a wide range of information and opinions from experts and then integrate this, alongside prior data, using the Sheffield Elicitation Framework (SHELF).

What are the benefits to researchers?
Assurance is vital contextual tool in the planning toolbox and places uncertainty at the heart of sample size determination.

Researchers receive valuable decision making information in the form of an Assurance (A) calculation. Using this they can discover the likelihood of a "positive" trial outcome and thus make better decisions on what trials to back.